Find your Folk at Folk Army.
COMING SOON: Folk Army Badges
Folk Army Troopers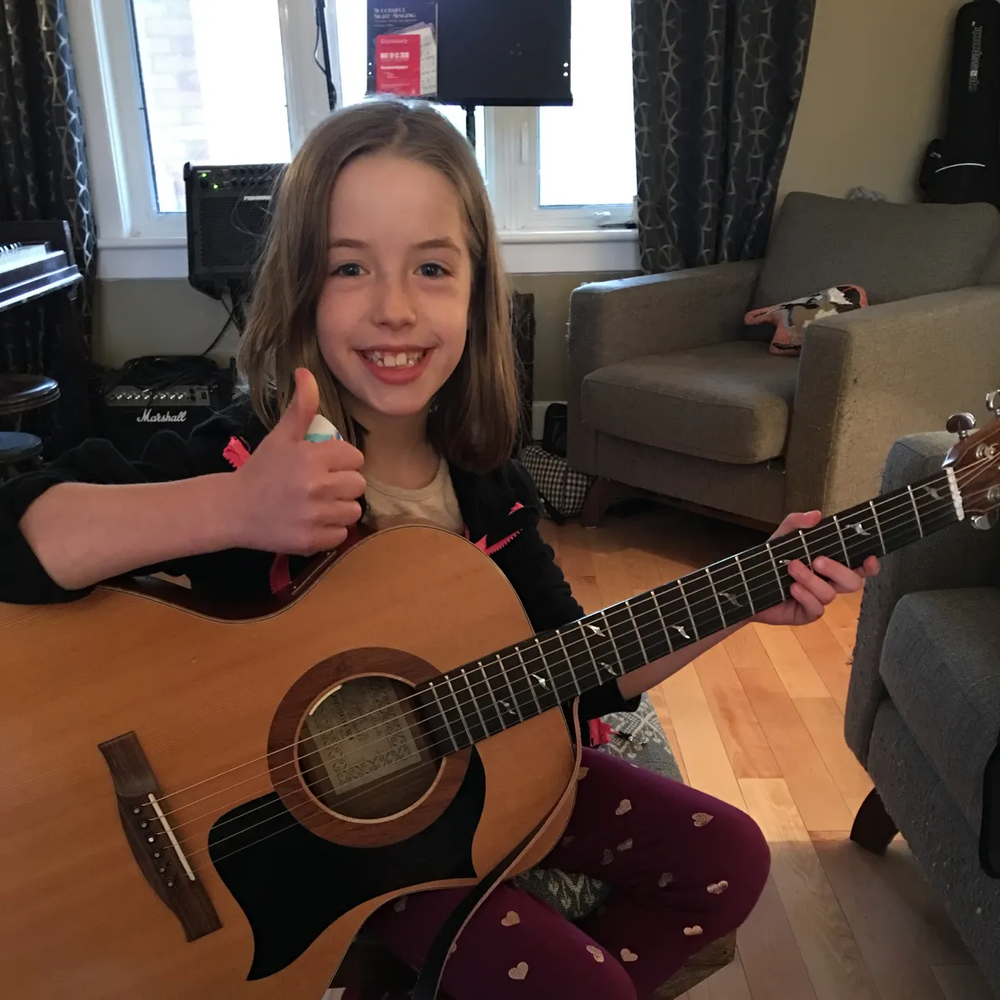 Hayley Kuepfer, 12
Guitarist, Mentor, Performer, Class Rep
Being the smallest girl in her class hasn't slowed Hayley down — she's an accomplished public performer and the creator of the classic Folk Army tunes "I Love Tacos" and "Camouflage Kitty". Folk Army has helped Hailey strengthen her bravery, develop her guitar skills, and put on a rocking performance at the Folk Army recital.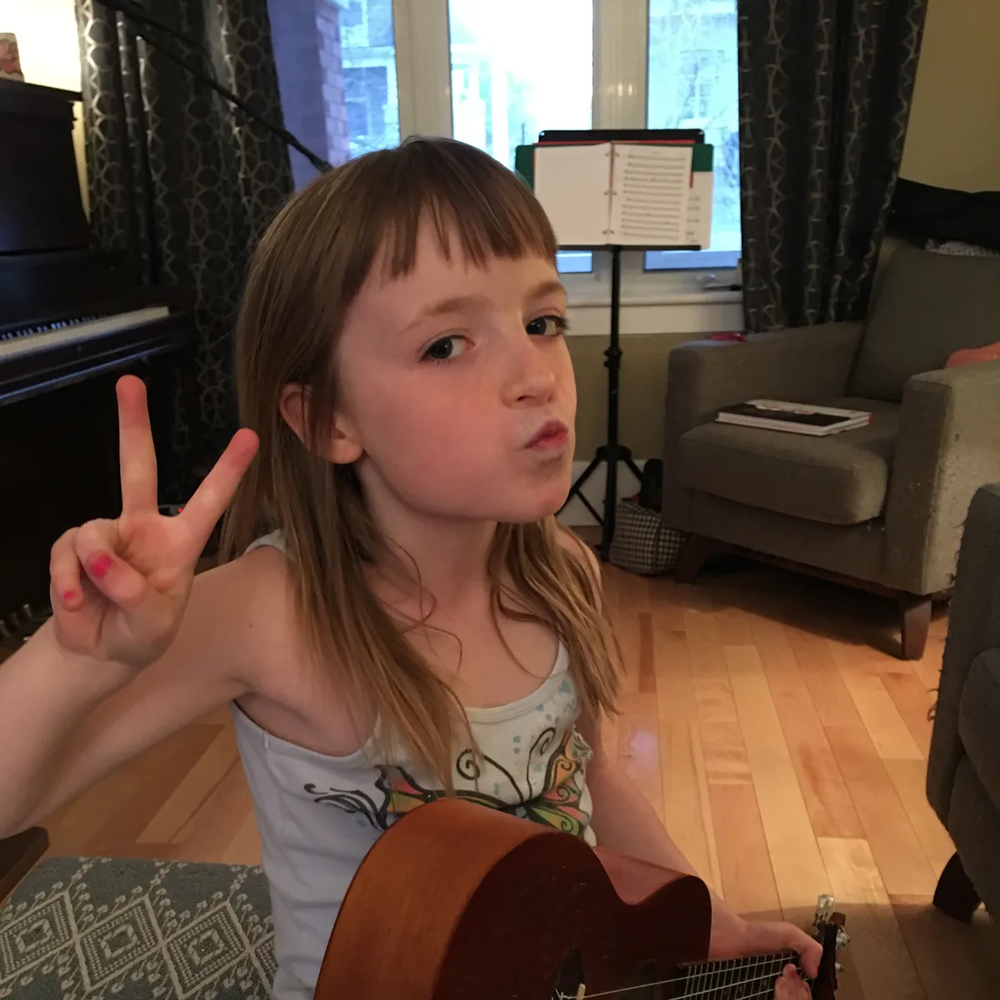 MadeNell McIntosh, 10
Ukulelist, Guitarist, Performer — As Featured on TVO Kids Backyard Beats
One of Folk Army's boldest members, MadeNell has made a name for herself in her solo, duet, and group performances with Folk Army. Whether it be onstage, onscreen, or with family, MadeNell makes use of her charming presence and bravery to bring Folk Army's message of friendship, togetherness, and musical ambition to her community.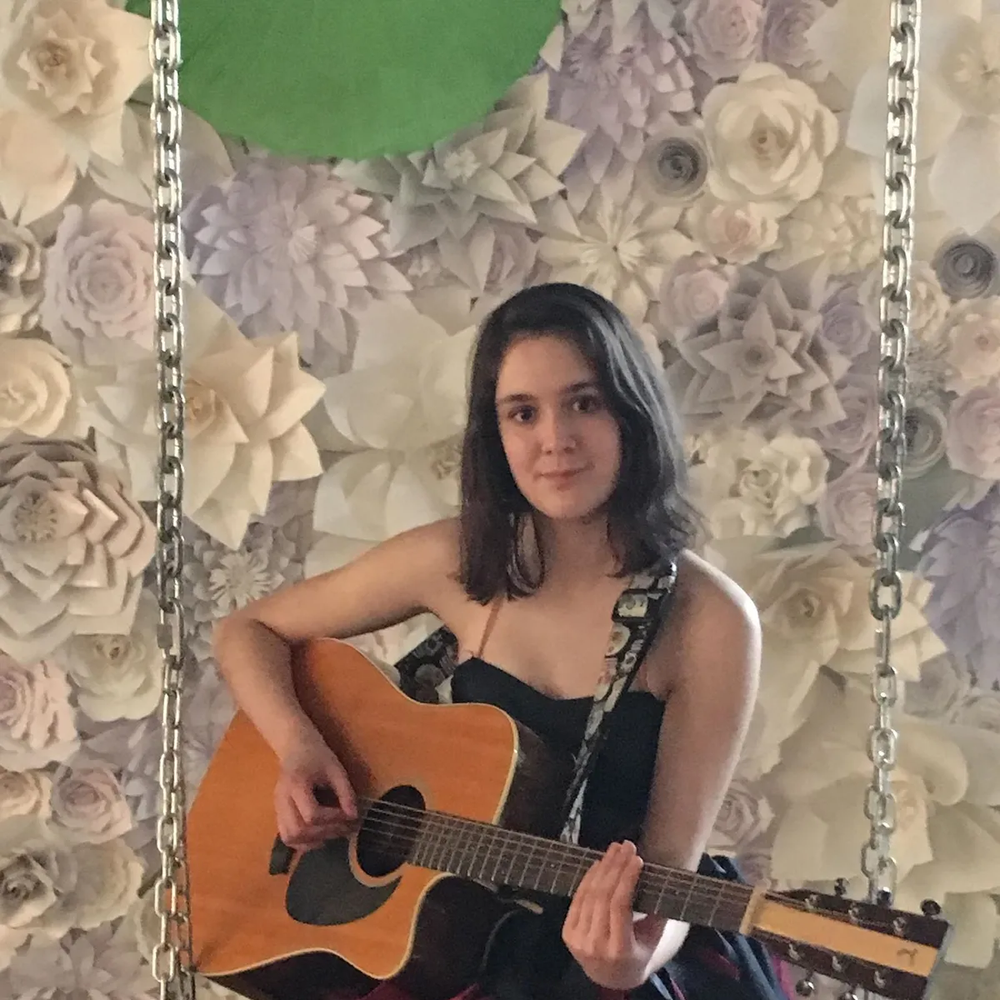 Lauren Neilson, 15
Musician, Songwriter, Mentor, Performer
You might see Lauren onstage at some of Ontario's most popular venues — she's performed a mixture of covers and originally-written songs at the Stratford Festival, Stratford Art Gallery, and London, Ontario's Grand Theatre, among others. Lauren is extremely passionate about the connections music can build, and loves teaching guitar to her fellow recruits.